Today we are going to look at things you can do together, while you are on a long-distance relationship, I am going to give you some really cool virtual date ideas.
When a couple is in a long distance relationship, it can get very frustrating because you can't go on a date when you want to, you can't spend a weekend together like other couples, It takes a lot to keep the relationship going. But there are some things you can do to spice things up and to have something to look forward to every week or every weekend whatever works for you.
With any online dating, the secret to success especially when on a long distance relationship, is to have plans and to stick to those plans, for example, you need to plan your skype days and you also have to have a routine, for example, when you wake up you have to text one another and catch up on the plans of day ahead.
And then after a busy day, you need to touch base with each other and if you have time you can talk about how your day was, and then before bed, you can wish each other good night. This is just an example, you don't have to do exactly what I have said but you can come up with your own routine.
If there is a sudden change, you must inform each other so there will be no misunderstandings.
Here Comes The Virtual Date Ideas.
So let's get into the things you can do in terms of dates, and how you can get creative.
#1 romantic dinner date
You can decide on a day where you can have a dinner date, maybe on a Saturday night, you could prepare the meal make sure you both have the same meal, have a nice bottle of wine, and when everything is ready, log on skype and just enjoy your meal together.
I must say that you have to treat this like a real and serious date, get dressed up, the woman should have her hair and nails done during the day, put on makeup,  put on a nice dress and wear your nice earrings and necklace. and the guy should put an effort too, have a hair cut, if you are a beard kinda guy get it looking nice, if you are a shaving guy then shave and look great get all dressed up for the dinner date.
Make sure you have a strong internet connection and make sure your laptop is fully charged or connected to the power, it would be terrible if your device switches off in the middle of the dinner date. next, make sure the lighting in the room is good, you can have candles on the table but that should not be your only light because the light is needed for the other person to be able to see you.
So just enjoy your meal and when its done clear the table and have a cup of coffee and enjoy your conversation, it's really up to you to decide how long the date should last.
 #2 Virtual Karaoke Night
OK, there is this karaoke app that I really love and its absolutely free, its called Vsing. You can download it on your phone and its lots of fun, they have a huge selection of music, from hip hop, rap, country, R&B, you name it.
They also give you the option of downloading your own music into the app and sing. So, let me just share with you how the app works because I have been using it for over 6 months and I love it.
OK so there is a default Vsing party, its called Vsing Internal party(that's where I hang out) that one is free for all and you can get on the mike queue and just sing whatever song you want to sing.
But you are able to create your own party and you can even make it private by adding a password. So you and your partner can just have a wonderful virtual Karaoke night. And some nights you can even add your friends if you want to so you guys can have a wonderful time and lots of fun.
Try The Starmaker App It's Free And It's Fun
I think StarMaker is the best karaoke app and its free. You also get some little candy beans that you can give your friends when they are singing to show them that they are doing great.
And you can also chat, this is much fun especially when its a lot of people at the party you can discuss the song that is being sung, or you can just chat about whatever.
Of course, you must follow the rules, StarMaker does not allow religion, political or vulgar language.
Hey, if you get on Starmaker, look me up, I am there every free minute I get in the evenings because I love to sing.
#3 shopping date /meet  friends date
This one is a fun date where you get to meet each other's friends, you can go clothes shopping and try different things when friends help with the camera so you can see each other's choice of clothes, its a nice way to interact with friends, after shopping you could go for something to eat, again make sure the devices are charged so you don't lose connection in the middle of the date. Maybe you should invest in a power bank device.
#4 The meet my Parents date
Ok so this one can be a bit nerve-wracking but I think its a nice date. If you haven't met the parents yet, then this is a good opportunity to meet them, I mean think about it, if you meet them this way, when you do meet them in person it won't be so awkward.
So invite your parents over, or go to their house but inform them beforehand that you are having a meet the parents date, I think in this case you should do one set of parents at a time, so this time you do the guy's parents and then next time it will be the woman's parents.
Remember this is the first impression on your future parents in law so as a woman you need to show that you do respect this date so again, you need to dress well and be in your best behavior lol 🙂 and when its time for the guy to meet the woman's parents he too should treat that date with the seriousness it deserves.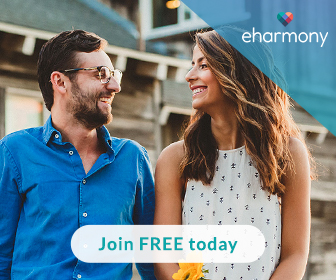 #5 The casual evening date
Well, this one is probably what you've been doing on your skype dates anyway, it the kind when you just order a pizza and just enjoy chatting, but you could actually make it interesting by watching a movie together and reacting to the movie, this is actually very enjoyable.
#6 the out and about Date
How about you show each other your town? yeah take your phone and just let the other person see your town and then at the end of the date hopefully you are near a park, you can sit on a bench and just have a chat, assuming its a nice beautiful warm day you can have ice cream.
the only challenging part of this date is that you might have to do this one person at a time, meaning one day its the woman who will show the guy her surroundings, and then the next date it will be the guys turn, the reason I say this is because if you go out at the same time, it will be very difficult to see the things at the same time.
You can, of course, arrange a park date where you will just sit and talk. Oh, and a beach date is nice too.
Try these ideas I promise you will enjoy

So as you can see there are options to keep things interesting and to keep the fire burning. I know its not easy being in a long-distance relationship, believe me, I have been there, and I know exactly how it is. But with effort and understanding, things can and will work out.
I hope you have found these ideas helpful and I hope you will try them, remember to come back and let me know how it went. Thank you so much for your time and please leave me a comment below, because it makes me very happy to hear from you, it gives me encouragement.
Thank you for your time
Rose